Between reality and fiction, the film traces the history of M13 the bear and the community of Valposchiavo
Director
Alessandro Abba Legnazzi
Produced by
Vittoria Fiumi
Alessandro Carroli
Development and production for EIE film
Zelia Zbogar
Production
Fiumi Film
EIE film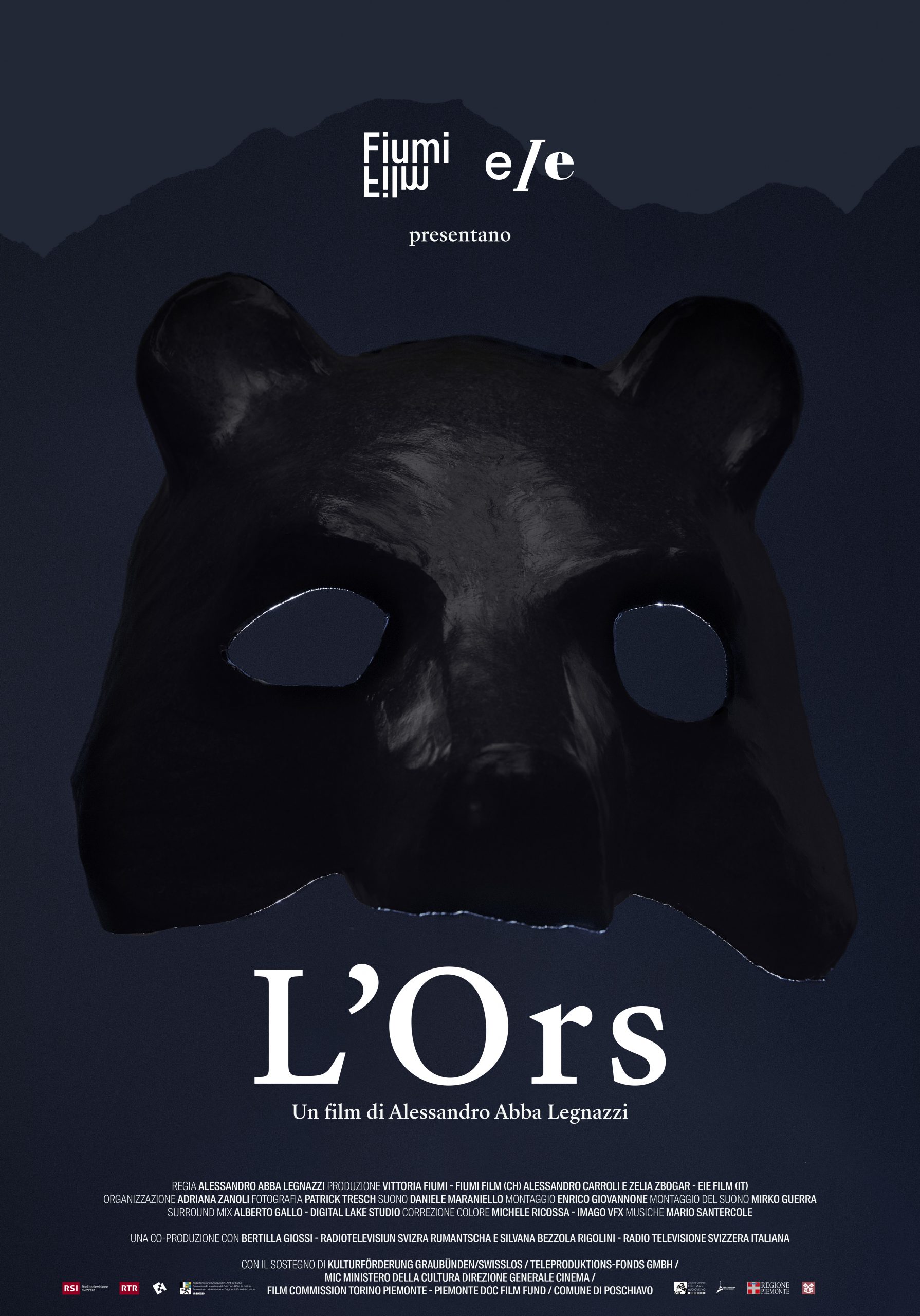 More than six years have passed since the slaughter of the M13 bear in Switzerland. It was February 19, 2013. Those months of trial also resonated outside the borders of the country, describing Valposchiavo as a new Far West. The community has plunged into chaos. Deep internal divisions have been created: ruined relationships and friendships, pro and con factions, confusion, delirium and legal battles. Now the wound of that story is still palpable on people's faces. Someone still bears the marks.
Livio, Arturo, Paola, Daniele, Diego and Annalisa are the protagonists of this story. Six stories that reflect on the delicate coexistence between man and bear. Livio and Arturo are the two gamekeepers who had the thankless and fascinating task of accompanying M13 until his death. Paola is a hotelier who has seen the fate of her business change after being hit by the bear. Daniele is an agricultural engineer, specialized in the construction of protective fences. Diego is a breeder, the victim par excellence of the mad chaos that has befallen the community. Finally Annalisa, the teenager chased by M13 on the shores of the lake, who marked the end of M13.
With them we retrace the stages of the process. They reveal the direct contact with the bear and the subsequent emotional and practical consequences. Theirs are stories of failure, redemption, depression, disappointment, fascination and opportunity. Testimonies of the fragility and nakedness of man in the face of an extraordinary event.