Extreme feats, helicopter racing, snow storms. Nothing can stop their mission: to build higher and higher
Idea
Katia Bernardi
Davide Valentini
Author
Davide Tappero Merlo
DOP
Alessandro D'Emilia
Corrado Measso
Editor
Diego Volpi
Riccardo Chiriotto
Marco Angius
Produced by
Davide Valentini
Running time
Season 1 (6×44')
Season 2 (6×44′)
Season 3 (8×44′)
Broadcaster
Discovery Italia
DMAX
Distributor
Espresso Media International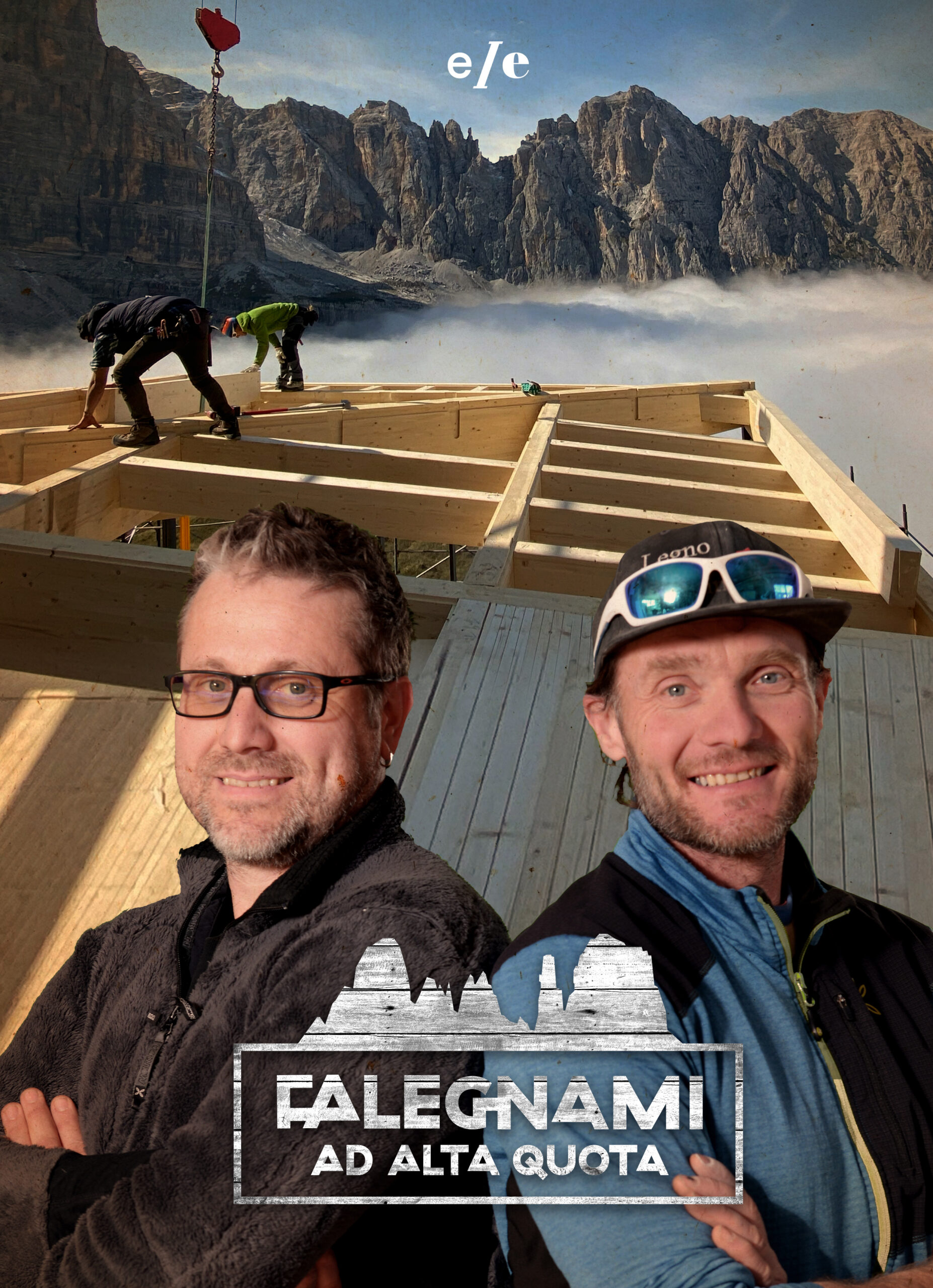 High Altitude Carpenters is a factual series dedicated to a one-of-a-kind, highly spectacular and specialized family business: the Legno House in Caldonazzo (TN), a leader in high-altitude renovations and green building.
The protagonists of the series are the brothers Giovanni and Paolo Curzel and a team of fifteen boys, including childhood friend Mauro. A family business founded in the sixties by the elderly father Germano, known as "the Supreme", of whom everyone has a sacred fear, still in the reins. Three generations born and raised in the middle of the sawdust, in the family carpentry downstairs, where they all live together with wives and girlfriends with whom they share part of the work. A life dedicated to breathing, cutting, transporting, assembling, building with wood, in places and companies that are increasingly extreme and higher and higher. Their strength and uniqueness, in addition to the boundless passion for wood, is their great love for the mountains and for reckless adventures at high altitude. A profound respect for the environment that has made them unattainable in their profession: the renovation of mountain huts.
On the other hand, if the challenges are not impossible, the Curzels fail to give their best. The fun ends without difficulty.