Armed with spray paint and a scraper, every day Irmela fights racial hatred and violence
Produced by
Diego Volpi
Alessandro Carroli
Production
EIE film
Fotogramma 25
Theatrical distribution
Zelia Zbogar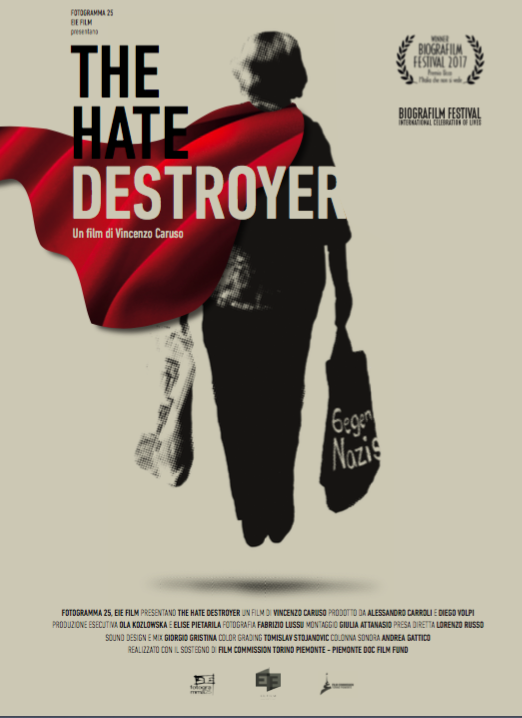 Irmela Mensah-Schramm is a woman with gray hair and a bit clumsy gait. She lives in Berlin and every day she wanders around the city in search of xenophobic or Nazi-recalled writings and stickers, armed with spray paints and a scraper. Calls to the police are worth nothing if not the risk of being indicted for vandalism. But this is not enough to distract her from her mission that she has been carrying out for almost thirty years: "If I damage something with color, it can be fixed. Wounded dignity, however, no. "Even the anonymous threats he has been receiving for some time have no effect. Extremists in Germany and Europe are integrated into every sphere of society and have been pursuing their politics of terror for years. But Irmela doesn't want to be afraid. After defeating breast cancer, which according to doctors left her a few years of life, now nothing can stop her.
After years of activism, many have noticed her: in Germany, Finland, Italy, and other European countries, today Irmela is a symbol of the fight against hate messages. This is her revenge against a past that has never really rewarded her. "I have embarked on a path of life – he says – And I will not let anyone take it away".
The Hate Destroyer is a film about rampant hatred, indifference, and what lies behind a choice of activism. But it is also the intimate story of a woman who has been struggling for years to become extraordinary.