The nomadic and adventurous life of Heidemarie who has chosen not to use money anymore
Music
Stein Berge Svendsen
Produced by
Paolo Pallavidino
Jan Dalchow
Production
Dalchows Verden
EIE film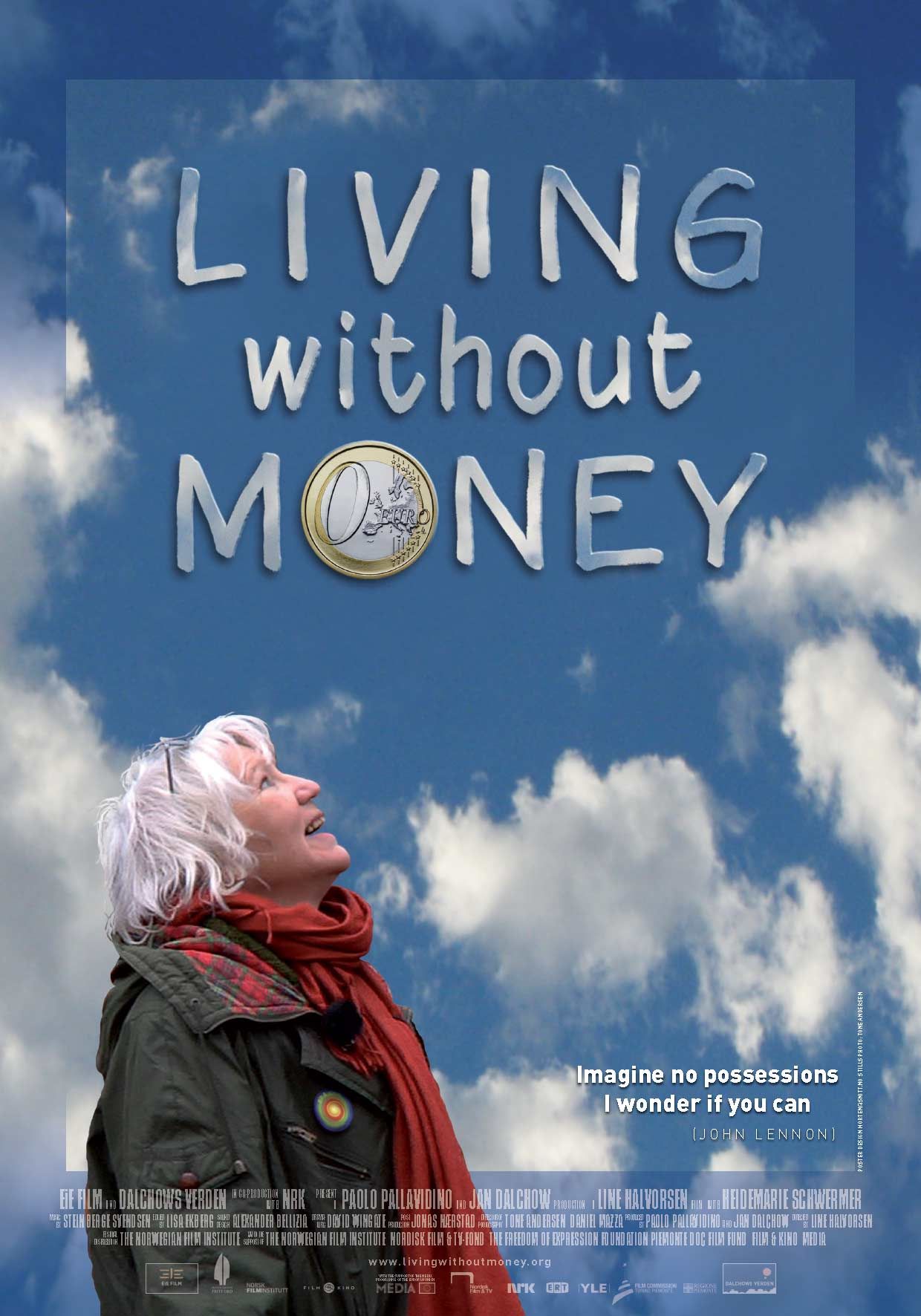 Heidemarie Schwermer is a 68 years old German woman who made a deliberate choice to stop using money 14 years ago. She cancelled her apartment, gave away all of her belongings and kept nothing but a suitcase full of clothes. This was a decision that changed the entire outlook on her life dramatically.
Today, after 14 years, she is still living almost without money and claims she is feeling more free and independent than ever. The film follows Heidemarie in her day to day life and shows the challenges she meets by living an alternative lifestyle.
Heidemarie is constantly on the move, meeting new people, staying with old and new friends for a few nights. She is never worried about the future, she's not even pre-occupied about where she will sleep next week or where she will find her next meal. She knows by experience that things always work out for her as long as she is open to whatever happens. She travels all around Germany, often she is also in Austria, Switzerland and Italy, holding lectures about her experience and trying to convey the message that an easier way of life is possible.