The dream of 12 grandmothers of a high mountain village who have never seen the sea
DOP
Nicola Cattani
Simone Cargnoni
Sebastiano Luca Insinga
Music
Ezio Bosso
Andrea Gattico
Matej Mestrovic
Produced by
Alessandro Carroli
Luigi Pepe
Vanja Jambrovic
Production
EIE film
Jump Cut
Theatrical distribution
Zelia Zbogar
Broadcaster
Discovery Networks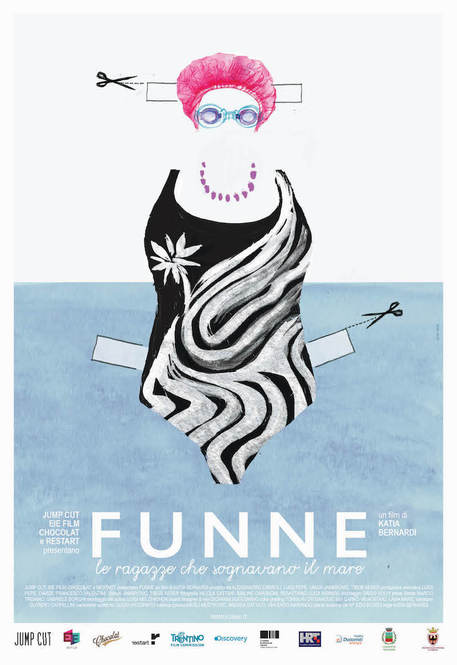 In Daone, a cold and wild village, suspended out of time in the mountains, a group of eighty-year-old "girls" are having a meeting at the women's club "Il Rododendro". An important meeting because this year due to the crisis, the club does not have the funds to organize the much desired annual outing to celebrate the club's twenty years.
A special trip because for the first time many of the girls in the club will be able to see the sea. The attempts to recover the funds with hand-made embroidery, cakes and polenta at the village festivals were useless. Erminia, the president of the club, a seventy-year-old with a sprint drive and character, together with her faithful Armida, the best ballerina in the country and Iolanda, miss apple pie, has an idea on how to recover the funds for the trip: but What if they too made a calendar to sell door-to-door at Christmas like their country's fire brigade? But what calendar? A lot of money is needed for that trip to the sea and the calendar must be something unique and special, a calendar full of energy, desire for freedom and escape from the mountains.
Some girls in the club are not convinced to make the calendar, others believe that it is not enough to sell it door to door. The arrival of a young photographer from the city, Massimo, will bring confusion and emotion among the girls. Together with him they will decide to create a special calendar, something unique: a calendar about their dreams. The thirteenth month of that calendar will be their common dream, to go and see the sea.
But dreams are hard to make, and calendar sales go awful. Not many in the village seem to appreciate the effort of these rebellious grandmothers, there are also those who consider them a bit crazy. With the arrival of spring, few are left to believe in the dream of the sea. Both for the prejudices of the fellow villagers and for the flop of the calendar, the group of the Funne falls apart.
And just when even the most stubborn confidence begins to falter, the unexpected happens. With the help of a grandson who is passionate about technology, the Funne are trying everything out: a never-before-seen crowdfunding campaign to help grandmothers in a small mountain town see the sea for the first time. And the dream comes true. The miracle happens.