Official Selection IDFA 2021
Director
Giovanni Buccomino
DOP
Giovanni Buccomino
Naziha Karima Arebi
Editor supervisor
Niels Pagh Andersen
Sound design
Giovanni Buccomino
Produced by
Naziha Karima Arebi
Giovanni Buccomino
Alessandro Carroli
Executive producer
Bob Moore
Maya Daisy Hawke
Production
Bad Donkey Films
EIE Film
Rai Cinema
In association with
Urban Republic
Eyesteelfilm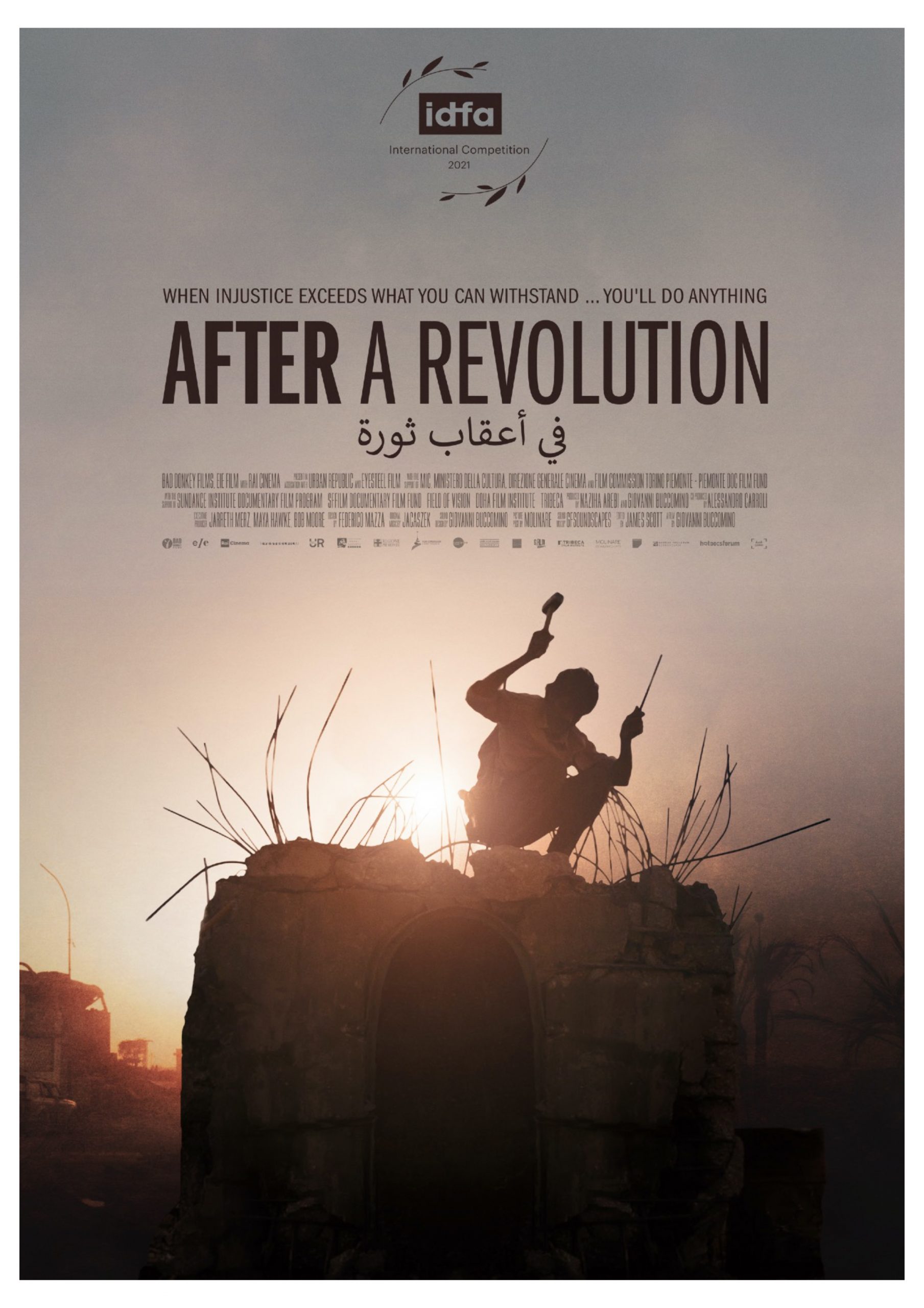 In Libya, a brother and a sister invest heart and soul for the future of their country during the 2011 revolution. But each of them from a different side of the front: he supported Gaddafi, she fought for the "rebels". Now she belongs to the ruling class, fighting to defend the oppressed and rehabilitate people like her brother. We follow them for over six years, during which she runs for elections while he struggles with the trauma caused by the war.
Intimate scenes of daily life with their children contrast with the fierce arguments in political meetings. The consequences of the revolution are far from being over and brother and sister persist in their struggle for the country they love. This not only concerns the careful restoration of a sanctuary previously destroyed by extremists, but also the personal safety and safety of their respective families. As soon as brother and sister receive threats from all sides, they decide to flee to Tunisia. Here they contemplate the repercussions of war and the fragility of democracy as their disillusionment grows.
When your country has been torn apart, how can you rebuild it from the rubble?